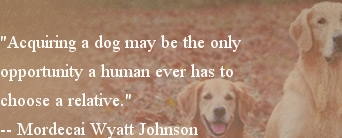 Cuda's Chocolate Thunder Shadow aka  "Shadow" - will be 6 years old as of Oct 29, 2018, weighs 85 pounds, stands 24 inches high at the withers, is ridiculously affectionate and has an extremely silky fur coat for a Lab.  

Shadow loves kids, loves the water, loves to retrieve and is the grand daughter of "Barracuda Blue", considered by many to have been the best  darn Chocolate Labrador Retriever Field dog EVER, (really) and exhibits daily the traits passed to her.

Shadow's hips are OFA certified as excellent.

Shadow has also been tested and certified as 'EIC Clear'  meaning she is not carrying the gene related to Exercise Induced Collapse. 

Shadow's June 2018 litter with Griz is her third litter.

Since both Shadow and Griz are EIC Clear, then all of their pups in this litter will also be EIC (non-carrying) clear.

​Scroll to bottom of this page to view all of Shadow's certifications.

This is the sub-menu page to access information about our PAST LITTERS